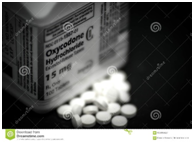 Narcotic drugs are prescribed to relieve chronic pain.
History: Opioids have been in use for pain
Many states are suing pharmaceutical companies with their claims stating that manufacturers misled the public with marketing while knowing the risk of addiction with the use of the pain medication. They used deceptive advertising and marketing practices to encourage physicians to overprescribe opioids while telling the public the drugs were safe. There are also accusations that manufacturers did not keep an eye on supply chains to make sure the drugs were not used for illegal purposes.
There are currently hundreds of lawsuits pending in federal court through multi-district litigation by 19 states, counties and Native American tribes. There are thousands of individual cases being brought in state courts around the country. Pharmaceutical companies, drug stores such as CVS and Walmart and personal physicians are named in the lawsuits.
Related Drugs: Codeine, Fentanyl (Actiq, Duragesic, Fentora, Abstral, Onsolis), Hydrocodone, Hydromorphone, Meperidine, Methadone, Morphine, Oxycodone
Mild symptoms: Constipation, Drowsiness, Headache, Nausea, Vomiting
Extended use symptoms: Diarrhea, Irritability, Nausea, Muscle pain, Vomiting
Serious Side Effects: Opioid tolerance and addiction
Manufacturer: Purdue Pharma LP, Johnson & Johnson (JNJ.N), Teva Pharmaceutical Industries Ltd (TEVA.TA), Endo International PLC (ENDP.O) and Allergan PLC (AGN.N) and drug distributors AmerisourceBergen Corp (ABC.N), Cardinal Health Inc (CAH.N) and McKesson Corp (MCK.N).