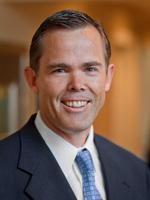 Bill O. Heder
Adoption - Estate Planning - Probate - Elder Law - Business Planning
Biography
Bill is a founding partner of MHM, having joined with his law school classmate, Paul MacArthur, in 2003. He graduated from the J. Reuben Clark Law School at Brigham Young University in 1998 where he received the Utah State Bar Foundation's "Student Professional Responsibility Award." Bill's thesis on "Search and Seizure in Public Schools" was published in the BYU Education and Law Journal.
Prior to joining Paul at MHM, Bill worked at several different firms in contract, probate, and real estate litigation. He is a member of the National Academy of Elder Law Attorneys and conducts legal counsel for the Utah Senior Care Council. His practice includes elder law, estate planning, and probate and business planning. Additionally, Paul and Bill have built one of the most active adoption practices in Utah.
Bill is married to his high school sweetheart, Lee Ann Muir. They are the parents of six children and he enjoys spending time with his family. Additionally, Bill has logged over 3,000 miles on mountain and desert bike trails in three countries and five states. If you have a fat-tire bike and a helmet, Bill would like to ride with you!
Education
J. Reuben Clark Law School at Brigham Young University