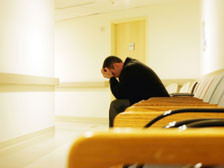 Personal Injury
Have you been injured due to another individual's negligent actions? Then you owe it to your family, the ones you love, and yourself to determine all of the available options.
At the law offices of MHM, we handle every case with high-level integrity and truly care about helping you start the healing process. During this time, you need good advice and an appropriate perspective of how to properly deal with your personal injury case.
Don't be fooled by insurance companies. Most want you to suppose that they will handle all of the details and processes and that you're better off without a personal injury attorney. But the truth is that the insurance companies have been trained to make projections on you and your circumstance and will offer you a settlement at the lowest possible amount that they feel you would accept. These smaller amounts will typically fall short of covering all of the long-term care that is necessary to properly care for your injuries and does not to include other problematic items, such as pain and suffering or loss of employment.
For more information, please visit www.metlerlaw.com.