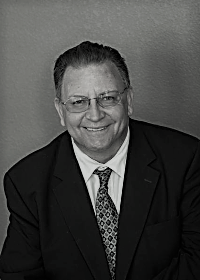 Daniel G. Worthington, J.D., LL.M., Ed.D.
Of Counsel
Contacts
Worthingtongroup@live.com
Dr. Dan Worthington is the Managing Member of Professional Family Office Services LLC. He has worked in the Family Office industry since 1998. Professional Family Office Services LLC is one of few Multi-Family Offices that are involved in Peer to Peer lending and financial trading platform facilitation as well as traditional, asset protection, and multigenerational trust administrative services and family office services.
Dr. Worthington is Of Counsel with the Law Firm of MacArthur, Heder, and Metler in Provo, Utah. He is a tax attorney and consultant with over 30 years of experience in Family Office management, asset protection, multi-generational trusts, charitable trusts, advanced insurance markets, and strategic wealth planning. He received a J.D., cum laude, from Brigham Young University, where he served as Editor-in-Chief of the Educational Law Journal. He earned an LL.M. in Taxation from the University of Florida. He holds a doctorate in Educational leadership and policy from BYU's John F. Kennedy Institute and a B.A., magna cum laude, majoring in American Studies and Aerospace Science. He is a Supreme Court Historical Society and Phi Kappa Phi Honor Society member. He attended the Military Academy at West Point. He has authored a book and over 20 articles in national periodicals, including Trusts & Estates.
He is the former Associate Dean of the University of South Dakota Law School, where he consulted Citibank when the bank established its national trust operations in South Dakota. Worthington serves as a founding Board Member of South Dakota Trust Company in Sioux Falls, since 2001. He is Chairman of the Audit Committee. SDTC presently manages in excess of $60 billion in Trust Accounts.
Worthington has served on the boards of public and private companies and has consulted numerous non-profit organizations throughout North America. He is a member of STEP (International Society of Trusts and Estate Planners) and AACPA (American Association of Attorneys and CPA's). He served on committees of the ABA and State Bar Association. He is included in numerous Who's Who biographies. He is an Eagle Scout and member of NESA and Scouting Heritage Society. He is a veteran US Air Force Captain with various military honors. He was admitted to the Utah State Bar and US District Court, District of Utah in 1990. He has been a licensed insurance advisor, working nationally with top firms since 1996.